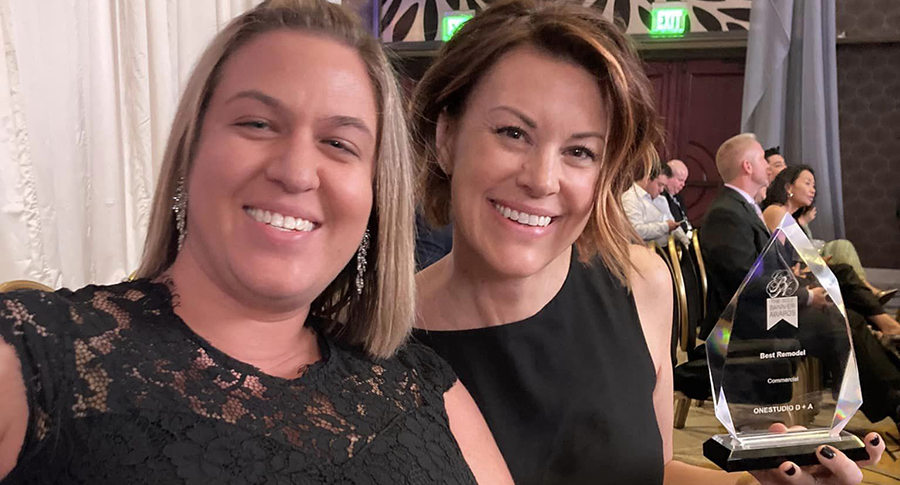 2022 BANNer Award Winners!
April 26, 2023
OneStudio D+A is proud to announce we've won the 2022 BANNer Award for Interior Design of the Rancharrah Clubhouse Restaurant, Bar and Pool!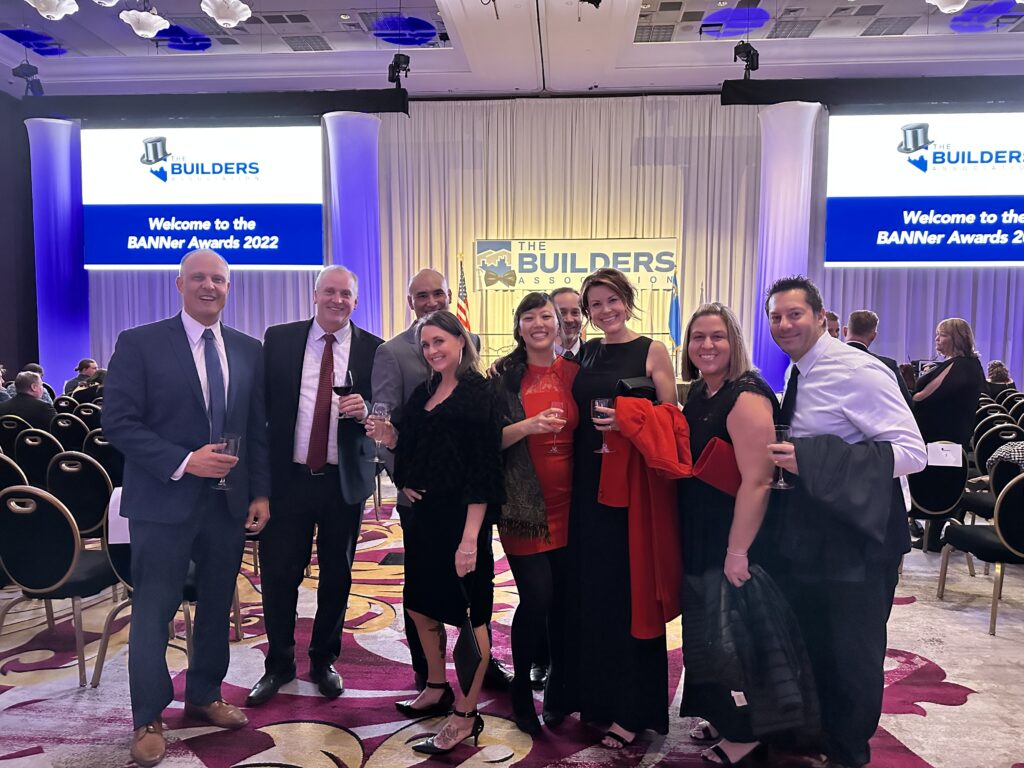 The OneStudio D+A team at the 2022 BANNer Award ceremony.
About The Project:
The remodel of the Rancharrah Clubhouse restaurant, bar and pool started with the goal to create a luxurious and unified design aesthetic and palette as an anchor for ongoing renovation projects. The 38,000 square
foot club showcases several generations of updates, and as amenities continue to improve in what used to be a private mansion, the restaurant, bar and pool were important to improve as key starring features.
The Rancharrah Clubhouse and Pool. 
The pool was the first new member amenity in 2 years. A brand new poolhouse acts as the anchor with a grab-and-go restaurant, pool restrooms, showers, and a covered dining area. The pool is surrounded by
unique furnishings and umbrellas allowing guests to enjoy the pool in many ways – lounging in sun loungers, relaxing by the large fireplace, playing games at the family tables or dining under the covered patio. Landscaping celebrates native plants, and accents and protects the space by adding shade.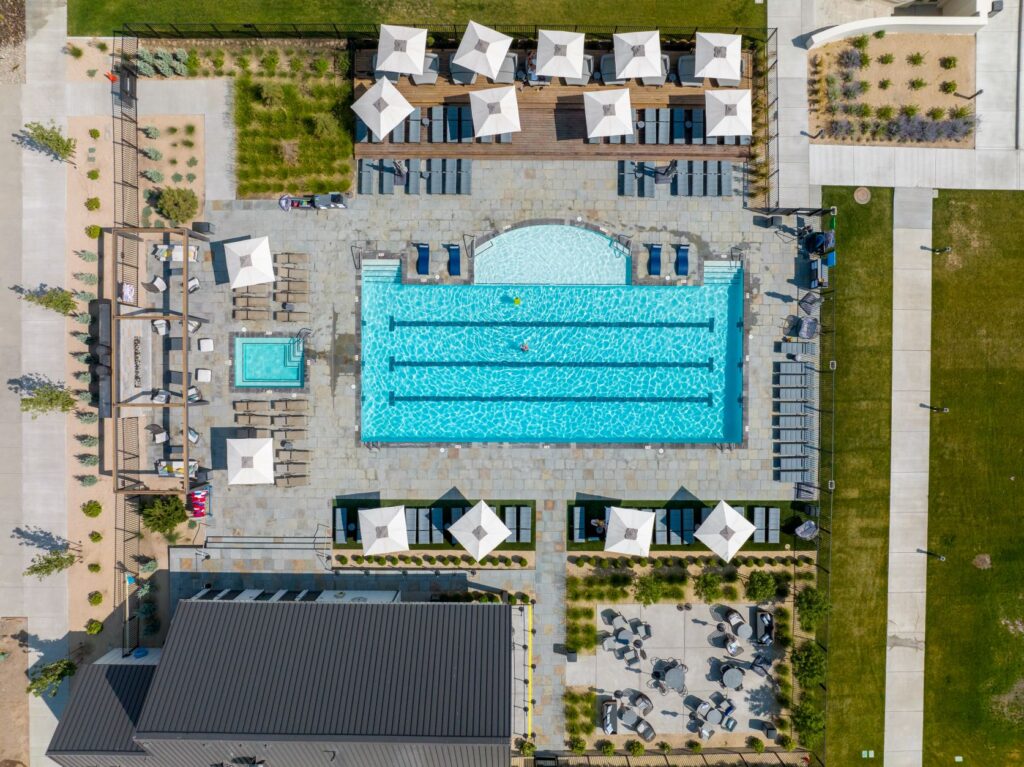 An overhead of the Rancharrah pool featuring a redesigned clubhouse area and new furniture.
Inside, OneStudio first update the palette of paint and materials to unify and better highlight the many architectural features of the unique property. New menswear-inspired textile patterns paired alongside updated art and lush drapery fabrics contribute to a modern-yet-classic, soothingly gender neutral, and overall luxurious feel. Furniture elements were elevated throughout, including adding seating that is both more visually interesting and comfortable.

Inside the refreshed Rancharrah Clubhouse restaurant, with new tables, chairs, booths, and increased seating capacity – designed by OneStudio D+A.
By thoughtfully leveraging the available space, in the process we were able to add 7 more seats to the restaurant, improving not just seating capability but also revenue potential. In the bar, we were able to also increase capacity by designing removable upholstered panels around the antique fireplace as comfortable lounge seating. Finally we were able to create two new cocktail service areas by updating furniture in a wine tasting room and with new overflow bar seating.
Check out photos from the 2022 BANNer Awards events by clicking here. 
See more of the revitalized Rancharrah Clubhouse below:
Feeling inspired? Contact us about your next project here: